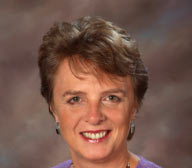 From October 1st, 2013 Smoke Free At Last will now see all clients in the North Grafton office. The Upton office is now closed.
As I have embraced performing more small group programs I needed a larger office and the new North Grafton office location provides the space to see both private and small groups. The office is conveniently located on Route 140 about 3-miles from the Mass Pike (Route 90) exit 11 in Millbury.
Smoke Free At Last is my banner business for smoking cessation and now has been merged with Free At Last Hypnosis that covers my weight loss and personal improvement programs. We will fade out the Smoke Free At Last name as the Stop Smoking programs are transferred over to Free At Last Hypnosis.
All programs can now be found at my website here: http://www.freeatlasthypnosis.com
The new address in North Grafton is:
Free At Last Hypnosis
80 Worcester Street, Suite 6
North Grafton, MA 01536
Phone numbers remain the same as:
Main Line: 508.839.2200
Cell: 508.269.0109
This is an exciting period for my business. Hypnosis is recognized today as a viable alternative and complimentary method to help people overcome bad habits, or health challenges, and play a critical role in achieving self-improvement goals.
The power of the mind is now recognized by leading medical practitioners as an important ingredient in a person's overall wellness and fulfillment of their life goals. Hypnosis lets you tap into that power whether it is to quit smoking, lose weight, or even achieve higher grades on placement tests or at college.
While prescription drugs and medical procedures remain the primary remedial route for most diagnosed major medical issues, hypnosis helps keep our body and life in balance before things start going awry. Stress is often the leading cause of body breakdown and relaxation through hypnosis can help reduce stress levels.
As always I welcome your comments and feedback on how I can help serve you better, and so please don't hesitate to send me an email and let me know how I can help you.
Best wishes
Erika Slater, CH
Director
Free At Last Hypnosis
Filed Under: Stop Smoking