"A Quit Smoking Program In
One Powerful Session Customized
for You and Your Schedule"

A Private Smoking Cessation
Program Available today for the
Worcester and Cape Cod Regions
with Erika Slater, CH an experienced
specialist in smoking cessation.
My Signature stop smoking program offers one session customized to your specific needs to get smoke free, and working with your schedule of availability.
I offer my Stop Smoking Program in my two office locations - Grafton covering Worcester area, and Sandwich to serve the Cape Cod towns.
If you're ready to quit and this sounds like the type of program to fit your needs them read on for more details. I'll share with you information about this program, why it works, what to expect, and why I am best able to help you.
A Quick Word About Hypnosis
and Smoking Cessation...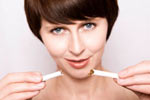 While you have choices of methods when it comes to quitting, hypnosis is a proven and effective lasting method to getting to be a non-smoker.
But my program is much more than one hypnosis session.
It is about providing you with a number of resources – including hypnosis – to eradicate the habit of smoking from your life so you become a non-smoker.

This is a comprehensive program and not a quick fix that loses effect over time – it is about changing habits and your relationship to smoking.
If you have doubts about stopping I've got some encouraging words for your ability to quit and about this program to help you.
---
If you're serious, ready and committed to quitting then sign-up for a FREE Consultation with me about my Stop Smoking programs by filling in the form below and pressing the green submit button, or call me at: 508.269.0109 now.
If you want to learn more before signing-up for a FREE Consultation then continue to read to the end of this page. Otherwise, if you're ready now then fill in the form below and press the green submit button and let's get going. I can't wait to hear from you.
I respect your privacy and will never rent or sell this
information to anyone else. I hate "spam" as well.
See our Privacy Policy here
---
The Voice of Experience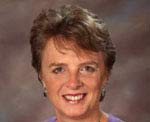 I'm Erika Slater, CH and I've been servicing the Worcester and Metro West Boston region for 13 years.
I've now added a second location in Sandwich MA to provide hypnotherapy services to the Cape Cod towns.
I've been a professional and full-time hypnotist since 2004 specializing in smoking cessation.
I am certified by, and a member of, the National Guild of Hypnotists. But my expertise goes well beyond the requirements of certification.
You see... I smoked cigarettes for decades, and used hypnosis to end my cigarette habit and enjoy healthy living, and being in control of my life.
There are other hypnotists that also perform smoking cessation in Massachusetts.
However, few hypnotists have ever smoked and even fewer quit using hypnosis.
But I'm different.
If I work with you to help you quit you should know I've experienced every emotion and frustration you have and overcome it using hypnosis.
This is an advantage to you not available from most other hypnotists who don't know what being a smoker feels like, or who've never experienced nicotine cravings or withdrawal, or concern over gaining weight... but I have.
About My Private
Signature Programs
Like I did you may be wondering why you haven't succeeded in quitting so far? The reason is simple and the remedy is easy.
The problem you face is to quit permanently you need to go beyond the methods you've already tried and which didn't work. Hypnosis is effective because it eradicates the actual habit which no other method does, but which is critical to you becoming a lasting non-smoker.
Highlights of my program include: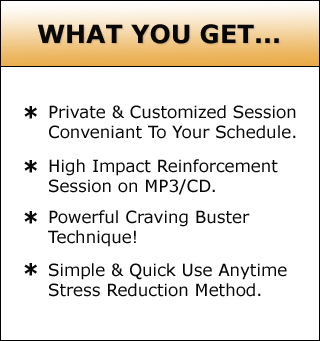 You get my 13 years of experience helping people to quit all packed into one powerful session only for you. If you have a history of quitting unsuccessfully, or feel this is your last shot at stopping and want the individual attention of an experienced smoking cessation hypnotist, then this program is for you.

The premium program also works around your schedule and availability for the session.
You also get access to my valuable Smoke Free Reinforcement Session on MP3/CD - your choice. This is a key component of my signature private program - you'll get instructions on how to use it for maximum impact over the weeks following your private session.
Additionally, you get my primary craving buster technique and simple and quick stress reduction method. From time to time and early on you may encounter situations where your resolve to remain a non-smoker is tested. I will give you a technique to overcome these times and remain smoke free.
In Full Disclosure:

If price is your bottom line, then accumulate all your research and contact all those who are pitching low price to you. I am probably not the cheapest. But if it is important to you to work with an experienced smoking cessation hypnotist who will provide you with a proven program to quit smoking and with resources to stay a non-smoker, then please call me at 508.269.0109 or complete the web form below on this page for a FREE Phone Consultation.
There is no obligation to book an appointment if either of us decide this isn't the right program for you.
Disclaimer - Please Read: Hypnosis can't reverse the damage smoking has done to your health… but time can help you recover. And time begins to help recover your body immediately after your last smoke – you'll be surprised the big difference it can make in a small amount of time.
So there is no time to lose in making a decision to quit and contacting me today so you can start the road to recovery now!
If you've read this far then I know you're serious about quitting cigarettes. But I also know you're probably very busy and if you leave this page and don't take the next step now you'll probably never get around to doing anything about it.
And that would be a shame.
- YOUR NEXT STEP -
How to Get Started on
Becoming a Non-Smoker...
If you're serious about wanting to stop smoking then it's important you take the next step today by having a FREE no-obligation Conultation on the phone with me.

Simply call (508) 269-0109 or complete the web form below and press the green submit button.
If I don't answer when you phone it's because I'm with a client and you can leave a message with your name, phone number, and best time for me to call you back.
So go ahead and take the next step on your road to stop smoking - and the next step is the most important one.
I respect your privacy and will never rent or sell this
information to anyone else. I hate "spam" as well.
See our Privacy Policy here
I service the following towns in Massachusetts
at my Grafton and Sandwich Offices:
| | | |
| --- | --- | --- |
| Bourne | Milford | Sandwich |
| Falmouth | Millbury | Shrewsbury |
| Grafton | Mashpee | Westborough |
| Hyannis | Northborough | Worcester |
| Marlborough | | |
Erika Slater, CH
Free At Last Hypnosis
Serving Worcester: 80 Worcester Street, Suite 6,
North Grafton, MA 01536 – Telephone: 508-269-0109

Serving Sandwich Cape Cod: 141 Route 6A, STE 7, Sandwich, MA 02563 – Telephone: 774-721-0052

erika@Smoke-Free-At-Last.com
www.Smoke-Free-At-Last.com

P.S. It's time to make big changes and now you know hypnosis will help you to stop smoking it's also time for you to take the next step by phoning me at 508 269 0109 or fill in the web form above.