Using a Weight Loss Hypnosis
Program to Make the Journey Once
is the Best and Smart Way
to Help You Lose Weight
Discover how my private session
program for the Hyannis and
Cape Cod towns can be the
right program for you.

Program now offered Online!
Hypnosis has been used successfully for Weight Loss for many years. It's safe, quick and effective. Here's why people in the Hyannis and Cape Cod region are seeking out hypnotists to help them shed the pounds... and keep them from returning!.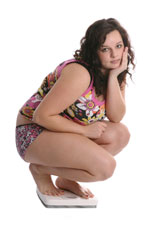 Most people who start a diet plan for weight loss don't lose much weight - or if they do, within a few months they regain the pounds they lost.
Sound Familiar to you?
Diet plans don't address anything beyond food.
You may lose some pounds but if the problem that caused you to put on weight still exists then you'll be on a constant merry-go-round of losing and gaining weight.
That's not much fun is it? You've probably had enough of that fruitless circle of life already. Ready to break the chain and make the journey once? Then read on...
Amy broke the chain and is amazed at how easy she is able to control her portions and how hypnosis helps her control her cravings as she explains in this video.
I respect your privacy and will never rent or sell this
information to anyone else. I hate "spam" as well.
See our Privacy Policy here
Hypnosis can provide something that diet plans cannot – it can permanently modify the way you look at food and how you relate to it.
I have developed a multi-session program that will help you attack and overcome the obstacles that keep you from losing weight.
I offer this program to private clients in my Hyannis office to serve the Cape Cod region, and also now online if you can't traevl to my office.
My program will give you the resources to get and keep thin. The program has helped people who want to lose just those few stubborn pounds and those with diabetes who need to lose substantially more. Here Karen explains how the program has helped her.
Diet Plans Alone Just Don't Work:
Using hypnosis helps individuals by zeroing in on the reasons that underlie the overeating habit and the lack of control that's a part of the overall problem.
If this describes you then you're not alone. If you've looked to diet companies in the past for help then you've probably discovered just following a meal plan or taking pills may help short-term but long-term rarely keeps the pounds off. It just doesn't last!
Simply popping a diet pill is not a solution for all of the emotional reasons that people eat too much.
What Does the Program Cost?
This is a comprehensive multi-session program. Most people need between 4-6 sessions. The first session lasts for 2 hours and is $200. Subsequent sessions are charged at $150 per session.
A typical 4 session program is therefore $650.
I suggest your next step is to have a Free Consultation talk with me to determine if this is the right weight loss program for you getting to, and staying at, your right size!
I know you're probably very busy and if you leave this page and don't take the next step you'll probably never get around to doing anything about it.
And that would be a shame.
How to Get Your Free No Obligation Phone Consultation with me...
If you're serious about wanting to lose weight then it's important we talk on the phone. You'll get a chance to ask me more questions about my affordable multi-session program, and how it can help you achieve lasting weight loss, and I can determine if I'm able to help you and take you on as a client.
Simply call (508) 269-0109 or complete the form below so we can arrange to discuss further about my program.
If you phone please listen to the greeting message as it explains days and times I call people back to avoid endless telephone tagging. The greeting also explains what information to leave on your message to me.
And remember there is no obligation to book a session. If you determine this is not right for you, or you're not ready then no problem. I'm focused on results not trying to "sell" you something that won't get you the outcome you need.
So go ahead and take the next step on your road to weight loss - and the next step is the most important one.
I respect your privacy and will never rent or sell this
information to anyone else. I hate "spam" as well.
See our Privacy Policy here
I service the following towns in Massachusetts
at my Hyannis Office:
| | | |
| --- | --- | --- |
| Barnstable | Falmouth | Sandwich |
| Bourne | Hyannis | Yarmouth |
| Dennis | Mashpee | |
Erika Slater, CH
Free At Last Hypnosis
Serving Hyannis & Barnstable County Cape Cod & Islands:
540 Main Street, STE 14B, Hyannis, MA 02601
Telephone: 508-269-0109 or 774-721-0052

erika@Smoke-Free-At-Last.com
www.Smoke-Free-At-Last.com
P.S. Carolyn is taking one of my programs and says it is less about being so happy with the weight she has lost and more she is thrilled to be fitting into a coat she has never been able to zip up. Carolyn is not craving anything now but more importantly she feels "liberated" - I like that word don't you? Listen to Carolyn herself in this video:
If you're ready to feel the same way as Carolyn then sign-up here or call me on 508.269.0109 to learn more about my program.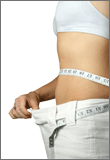 Thin at Last ...
Learn How Here