"How the $19.95 PACE Exercise Program Gave Me Back
My Running Life
"
by Cliff Calderwood
I love to run. My brother was a runner, and my three sons all run. I have raced to a 4:49 mile, and broke fours hours for the marathon – not on the same day though!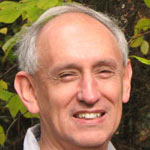 Putting on a pair of jogging shoes to run the roads of New England is one of the joys of my life.
A few years ago I started an intense battle to remain a runner when injury began to plague me.
I began to experience issues with my knees and surrounding muscles.
After visiting a sports health clinic it was determined a bout of physiotherapy was required to get my knees back in alignment.
I did the exercises religiously for months to no avail.
My attempts to even jog slowly on the treadmill invoked extreme discomfort, and so I stopped doing anything and quickly got out of shape – and not just of the fitness kind!
About a year ago Erika Slater, my wife, introduced me to Dr Al Sears PACE Exercise Program. She wanted me to read it to provide my perspective on using it as part of an overall weight loss program for her clients. Essentially, was this program for real with its promises.
The premise of just exercising for 12-20 minutes a day and getting in shape and losing weight was totally alien to me, and I was definitely in the "skeptic" camp.
After all, for most years I wouldn't think I'd exercised unless it was a minimum of 5 miles pounding the pavement for 45-60 minutes, and here was a program telling me I could get to the same level of fitness in just 15 minutes a day?
When I finally got around to reading it I was stunned.
The basic program and reasoning seemed to make sense to my logical mind, and "trashed" my common belief about cardio training and duration of workouts. But of course "proof is in the pudding" as they say.
I told Erika I was willing to be a "guinea pig" and try the program as what I read laid out a viable plan to get me running again. And anything that held the potential to get me back my running life was priceless if it could deliver.
As I write this I've been using PACE as the basic pillar of my exercise program for about 9 months.

PACE contains many different exercise programs depending on your goals.
The exercises can be tailored to different exercise regimes – mine involve walking and running - but the materials say it works equally well for cycling, swimming, and other fitness equipment.
I can see how this would work.
After 9 months my knees are holding up fine and I'm pain-free. I'm also back running my race times of a few years ago. The PACE Exercise Program, along with changes in my eating habits, has also helped me lose 20 pounds.
No one exercise program can be all things to everybody. If running a marathon, or other long distance races, is your goal then you'll still need to do some serious miles and long duration workouts in preparation.
But for basic fitness – and for getting me back to running – it offered a simple and easily-tailored exercise program that delivered on its promise to me.
I'm a happy camper and recommend it as a basic fitness and exercise for weight loss program.
Cliff Calderwood
East Falmouth, MA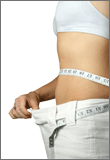 Thin at Last ...
PACE Exercise
for Weight Loss



Complimentary
Products
PACE HEART RATE MONITOR


The PACE Heart Rate Monitor is the perfect companion piece for your PACE® program. It makes your workout easier by doing all the thinking for you. It's like having your own personal trainer there to guide you through your workout.

Learn more about
PACE Heart Rate Monitor

Free at Last ...