ATTENTION: Now Offering Small Group Weight

Loss Hypnosis Programs
in the Metrowest Boston & Worcester, Massachusetts Regions
You Can Now Take Group
Weight Loss Hypnosis Sessions
in my North Grafton Office
I am now offering an affordable Small Group Weight Loss Program in my Grafton location convenient for the Metro-West Boston and Worcester regions.
This is to accommodate those where a group environment is more appropriate.
This is a multi-session program and covers the same material in my private sessions but performed in a small group setting and priced accordingly.
If you would like to discover more about my affordable Group Weight Loss Program click here. Be aware this will take you the information page at my Free At Last Hypnosis web site.
I service the following towns in Massachusetts
at my North Grafton office:
| | | |
| --- | --- | --- |
| Ashland | Hopedale | Northborough |
| Bellingham | Hopkinton | Northbridge |
| Blackstone | Marlborough | Shrewsbury |
| Foxborough | Medway | Sutton |
| Framingham | Mendon | Upton |
| Franklin | Milford | Uxbridge |
| Grafton | Millbury | Westborough |
| Holliston | Natick | Worcester |
Erika Slater, CH
Free At Last Hypnosis
80 Worcester Street, Suite 6
North Grafton, MA 01536
508-269-0109
erika@freeatlasthypnosis.com
www.freeatlasthypnosis.com
P.S. All our weight loss hypnosis programs advocate that exercise should be part of any weight loss program but there's no need to struggle through all the aerobics and cardio training advocated at gyms and trainers. Lean about a realistic exercise for weight loss program here.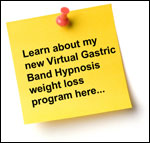 Take the step to be...
Free at Last ...